Originally appeared on Health & Wellness
By Parveen Vahora, M.D.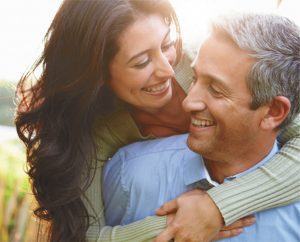 According to the Massachusetts Male Aging Study, about 40% of men are affected by erectile dysfunction at age 40 and 70% of men are affected at age 70. Enter Emsella for men. Emsella has been approved for men suffering with incontinence and erectile dysfunction because of weakening pelvic floor muscles. These muscles support all of the pelvic organs and when weakened, they can result in incontinence, premature ejaculation, and erectile dysfunction.
What is Emsella? Emsella is an FDA approved treatment that utilizes High Intensity Focused Electromagnetic Energy (HiFem). It creates thousands of contractions in the muscles of the pelvic floor each session. These contractions strengthen the pelvic floor muscles improving both incontinence and erectile dysfunction. The Emsella treatment is both non-invasive and modest. The patient stays fully clothed during the treatment. You simply sit comfortably in the Emsella chair while it does all the work without any pain or discomfort. The only sensation may be a slight tingling as the muscles contract. Treatment in the Emsella chair is cleared by the FDA for both men and women.
The treatment involves at least six sessions which are performed twice a week over a three-week period. Each session takes approximately 30 minutes. The treatment has been shown to strengthen muscles, increase blood flow, help restore neuromuscular control, and increase production of collagen and elastin, in addition to strengthening the muscles.
Up to now Kegels have been the best option for combatting Erectile Dysfunction. The great news is that Emsella stimulates many more Kegels than you could otherwise do on your own…engages both voluntary and involuntary muscles along the pelvic floor to create up to 11,000 contractions per minute. The pelvic floor muscles form the lower part of the pelvis and support the pelvic organs, including the bladder, rectum and prostate. When pelvic floor weakness occurs, it may lead to erectile dysfunction and premature ejaculation. Having erection problems from time to time is not necessarily a cause for concern. However, if erectile dysfunction is a persistent issue, it can cause stress, affect your self-confidence and contribute to relationship problems. Complications resulting from erectile dysfunction can include: an unsatisfactory sex life, stress or anxiety, embarrassment or low self-esteem, relationship problems, or the inability to get your partner pregnant.
Men can also suffer from incontinence, associated with pelvic floor weakness. There are many factors that can affect male problems with incontinence and bladder leakage, with the primary cause being due to the prostate. An enlarged prostate after a prostatectomy, bladder surgery, or other treatments for prostate cancer can all contribute to male incontinence and erectile dysfunction. Other factors that can contribute to male incontinence include, but are not limited to, certain neurological disorders, obesity, smoking, and even family history. Men's incontinence typically involves a small amount of dribbling during exercise or at the end of the day. Chronic coughing or being overweight can put pressure on the bladder and lead to stress incontinence. Urge incontinence occurs when there is a need to urinate frequently or there is dribbling when the bladder is full.
Men will be pleased with the many benefits Emsella affords. Sessions result in increased bladder control, the end of urinary incontinence, increased penile rigidity and hardness, increased control over erection, increases time until ejaculation, reduce stress and anxiety and restores confidence. We offer discreet Emsella treatments in our office. Treatments run around 30 minutes while seated in the treatment chair. There is no downtime following the session. We welcome your questions and look forward to discussing the benefits of Emsella and how it can be the solution to your incontinence or erectile dysfunction. Should you have any questions or would like to discuss treatment, please contact the staff at Parveen S. Vahora, MD. We are here to help.
Parveen Vahora, M.D.
Dr. Vahora specializes in pelvic pain and endometriosis and is passionate about educating fellow physicians and the community on these topics. She is fellowship trained in minimally invasive surgery. Another focus of hers is sexual health and she offers MonaLisa Touch® for patients who have issues from having children, going through menopause, as well as post-menopausal women, cancer survivors, and those suffering from pain during intercourse or intense dryness or incontinence or prolapse.
Continually participating in research in the field of gynecology, Dr. Vahora is also a professional speaker, educating health care practitioners on hereditary cancers, multimodal pain management options, dyspareunia due to vulvovaginal atrophy and SERM treatment, and many other gynecological concerns.
Dr. Vahora looks at the whole person when administering highly acclaimed treatments, not simply their symptoms. She is a woman gynecologist and is well¬-known in her community for her deep commitment to positive outcomes for her patients. Most importantly, her patients love her because she listens, and her care is highly effective because of that.
Cammie Acevedo, APRN
Cammie is a board-certified Nurse Practitioner with the American Association of Nurse Practitioners. Her academic background includes a Masters degree in Nursing from Chamberlain College of Nursing. Her previous nursing experience includes Labor and Delivery, Mother/Baby and Trauma/Surgical Intensive Care as well as working as an Advanced Practice Nurse in Family Medicine. With an extensive career in Women's Health, she has a passion for empowering women and she truly enjoys being able to provide high quality care while improving the lives of women through promotion of mental, physical, and sexual health and wellness. As a busy mom of 5, she enjoys spending time with her family attending sporting events and visiting different beaches when she's not proving patient care.
Contact us today to schedule an appointment at Info@ParveenVahoraMD.com or during office hours call (727) 376-1536 or text (813) 548 4412.
To find out more, please visit ParveenVahoraMD.com.